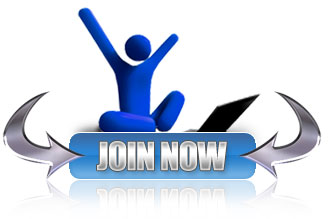 Bouncy Castle Owner.com is a subscription website for bouncy castle owners (including owners of other play inflatables) who are serious about their success....
BouncyCastleOwner.com website is a private, members-only resource that gives members direct, searchable access to a wealth of information about starting, growing and managing a successful bouncy castle (inflatable) rental business.
As a member, you'll enjoy 365 days of uninterrupted 24 hour access to the Members Only area of our site where you'll be able to......
1) Save time (speed your learning curve) -- Members start, grow and manage their bouncy castle rental business better and faster with the guidance, coaching and support of this website.
2) Saving money -- Members experience fewer costly mistakes and less frustration with the support from this website.
3) Get the answers you need when you need them!
All members get access to the online discussion forum, where questions and comments can be raised on any topic to do with renting out bouncy castles & inflatables. Get insight and advice from experts and other members on business practices; marketing; technology, legislation; unique challenges and much more....
4) Strengthen your business -- Members can "bounce" ideas off each other. This keeps members focused, prevents procrastination and provides fresh creative ways to look at individual business challenges.
5) Downloadable forms, checklists and templates etc. plus other information resources to help you run your bouncy castle rental business in a more professional and organised way.
6) Multi-media resources including video, audio etc. to help members expand their thinking and give you scores of practical proven ideas.
7) More than 50 (and increasing almost every week!) industry specific articles on marketing, safety, customer service, cost control, and a host of other topics written by some of the best minds in the inflatable rental business.
8) Other benefits of membership include: list of useful contacts in the bouncy castle rental industry and lists of used equipment etc.
To Join this online community of other Bouncy Castle Owners and give your business the boost it needs please join today for just $1 by clicking on this orange PayPal button.
VERY IMPORTANT: If you are a current BIHA member, (www.biha.org.uk) then you are entitled to FREE subscription of this website and its' online discussion forum. Please email me at mark@biha.org.uk placing "Free subscription to BouncyCastleOwner.com" in the subject bar. Once your membership to the BIHA has been verified, then your FREE subscription to this site will be activated.