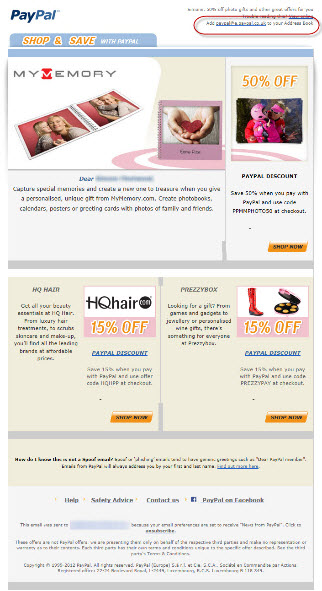 I have just been told (4th April 2012) that there is another email doing the rounds pretending to be the "real paypal" when they are not. The is an attempt to get to find out your paypal details, and then you bank, debit card details for fraudulent purposes.
This email is VERY GOOD and all the styling of the css is spot on, so be aware. The email is promoting PayPal Discounts at various websites and uses the email address: paypal@e.paypal.co.uk
Be careful you don't get suckered in, the problem has already been reported to the official paypal site, but I wanted to make you aware just in case you also received something in your email inbox.