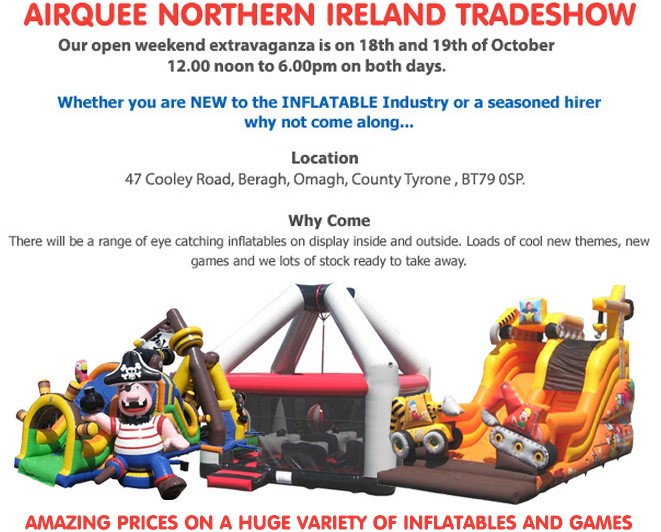 Airquee is on tour and the next stop THIS COMING WEEKEND is:
Cooley Castles Playbarn
47 Cooley Road, Beragh,
Omagh, County Tyrone
NORTHERN IRELAND
BT79 0SP
Come along Saturday and Sunday 18th & 19th October between 10am and 6pm.
Please feel free to call 0790766129 for more information.
Here is the link with all details from our website:
http://www.airquee.co.uk/northern-ireland-open-day.html
We will have a HUGE range of NEW INFLATABLES and GAMES on display and some to take away!
Pedal Powered Sweeper, Netted Sweeper (Last One Standing), Helter SKelter Slide, NEW range of castles on display, new themes, Wakka Tube, Dancing Disco Dome, Disco Dome with internal slide, Tractor Theme, Beach Theme and much, much more.
Children welcome!
See you there.
Kerry www.airquee.co.uk