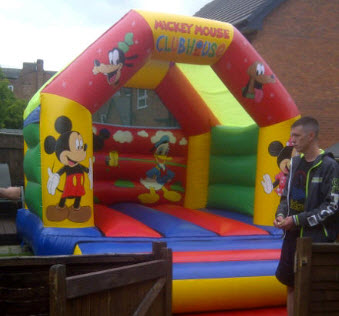 Steve from SJ Leisure has had a brand new bouncy castle stolen today (2nd July 2012) from a a house in Wigan. There is evidence that the tenants are in on a scam. The castle is 14ft x 12ft.
Please see photo of stolen castle above.
If you see or hear anything - please could you call Steve on 07747 735 777
Thank you.