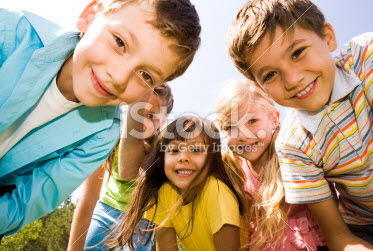 Get high quality images of happy children, (especially where they are looking directly at the camera) and put them at the top of your marketing materials and your website - alongside photos of your best bouncy castle castles and inflatables.
One of the best places to find these images is istockphoto.com
A good pic may only cost you around £5 to £10, but you should make your money back almost immediately.
It has been scientifically demonstrated in many marketing tests worldwide, that people are naturally more interested in a product or service if they see happy smiling people surrounding that product or service.
Including these types of images on your promotional materials is another example of a Trust Factor.