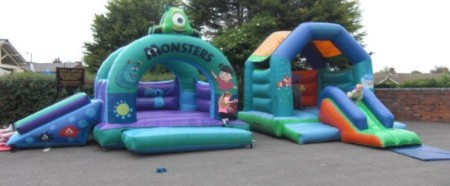 5th June 2012 - Following the Diamond Jubilee B/H Weekend - A BIHA member was asked to quote on a job for Jubilee Tuesday. After explaining to the customer how and why they wouldn't put bouncy castles in her pub car park she went to one of the larger companies, this is the result as was e-mailed to her.
As she's always said, she would rather go hungry than risk the lives of children.
Here's the forum thread which mentions this in more detail, and also the responses from other inflatable hire companies....
http://www.bouncycastleowner.com/members/forum/openthread.cfm?forum=1&ThreadID=3916
(Please note that you must be logged in to BouncyCastleOwner.com to read this thread)