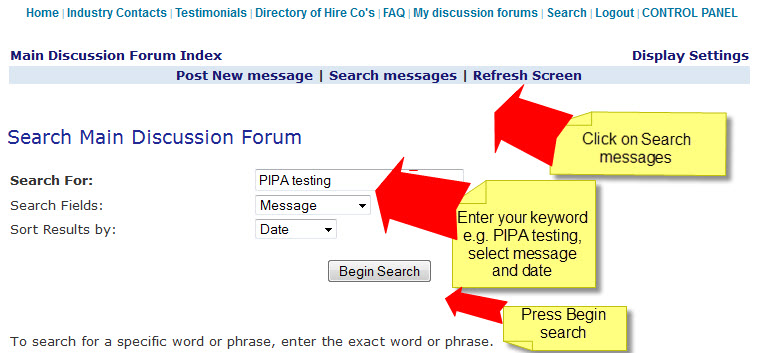 It is possible to look for any topic from the 20,000+ posts by using the very powerful search function within the forum.
E.g. If you want to find out what members have said about any topic on the forum - Here's how to do it....
1) log into www.BouncyCastleOwner.com
2) Then click on "my Discussion Forums" near the top of the home page. Here's the link: www.bouncycastleowner.com/members/forum/allforums.cfm.
3) Click on main discussion forum (or whatever forum you want to search)
4) Click on "SEARCH MESSAGES"
5) It's best to leave "Search Fields" as "Message".
6) It's best to leave "Sort Results" by "To date".
7) Click on "Begin Search" and you should be good to go.
8) Any problems finding what you are looking for - please email me: mark.jerram@ntlworld.com