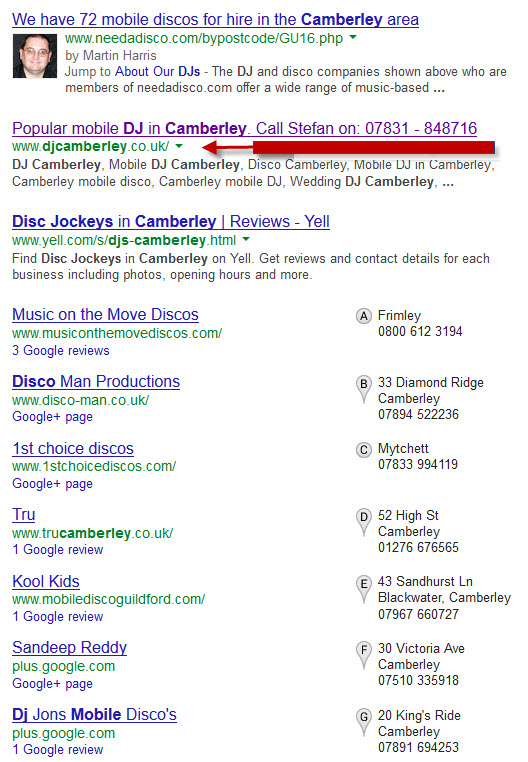 Above is a WordPress website I am currently working on: www.djcamberley.co.uk
It was approx. two hours work to get it to this stage and already it is ranking at number 2 in Google.
The site is no where near finished yet!
As far as I know, no other web building software can get a site this high up in Google so quickly.