| | |
| --- | --- |
| home | St. Peters Square in the Vatican in . . . | |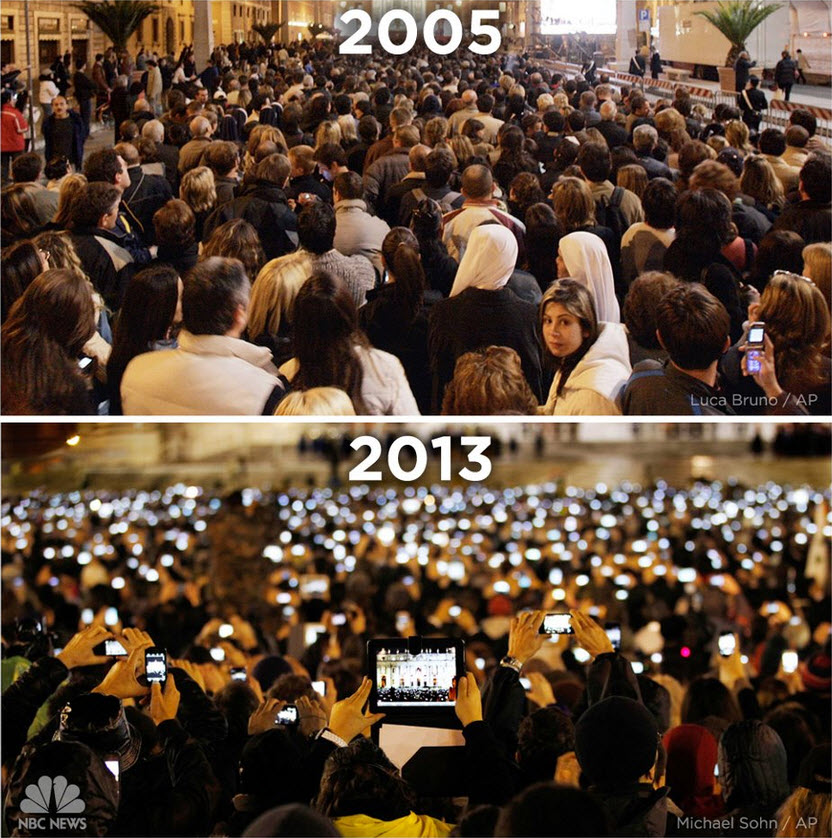 St. Peters Square in the Vatican in 2005 and 13th March 2013.
They say seeing is believing, but it's quite surreal, isn't it ? Identical event, exact same geo-location, but what a different crowd. The stark "technological" contrast between the crowds in the two pictures looks more like a 20 - 25 year, and not the 8 year time gap between the two events. Almost other worldly .... literally !! .... as literally as different planets ( maybe different creatures, even )
Have you adopted the latest mobile technology for your own inflatable hire business? E.g. can your website be easily viewed on an iPhone, Android or tablet?
Are you communicating to your customers and potential customers in the light of their massively increased use of mobile technology. E.g. Text messaging, and apps etc.
If you need some advice on how to reach more customers via their mobile devices - please text or call Mark Jerram on 07880 -540201. Email: mark.jerram@ntlworld.com
If you are not embracing new mobile technology into your hire business then you are literally leaving money on the table, and run the risk of your competitors overtaking you.
Also have a look at the Google Mobile Playbook at: http://www.themobileplaybook.com/en-us/