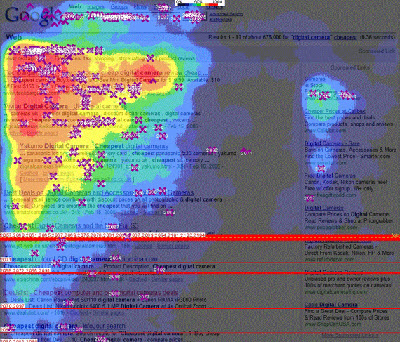 When you (or your webmaster/SEO consultant) are trying to rank your website at the top of Google make sure that you know where the eyes of your potential site visitors go.
Google took an interest in this and have created a heat map (see above image). The redder and darker the colour then the more the visitor spends looking at that part of their screen. Orange, yellows, greens and blues indicate that people are still looking at this area of the Google search results but in much smaller numbers.
Worryingly, it shows that if you are at number 8 in Google (or worse) then very few visitors will be looking at your website.