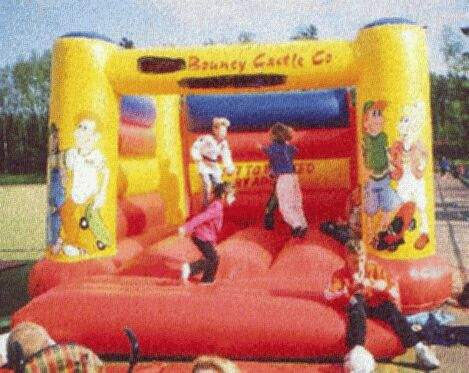 Does anyone else do this??
It really works!
Here's the tip...
When I used to hire inflatables full-time (1991 - 2006) I had painted on some of the back-walls of my castles in huge "in your face" letters: "NO ADULTS ALLOWED - ADULTS DAMAGE BOUNCY CASTLES" or "NOT TO BE USED BY ADULTS"
Did this work? Yes, but not in the way I would have thought. If, during a party, some adults ventured onto the castle, then the kids used to point at the words on the back wall, and shout out in unison: "Can't you read - adults are not allowed. Get off!" (or similar!)
The adults used to jump off pretty quickly - probably something to do with shame and embarrassment. Especially when the other adults standing around the castle used to repeat EXACTLY what the kids had just said!!!
However, a problem could occur after the children had gone to bed - but I think the words pricked their conscience a bit! and they would be less boisterous if they did venture onto it - scared they would break it!
I think all kids castles should have this type of wording on the back wall.
My castles which did - lasted longer than the castles which didn't - everything else being equal.