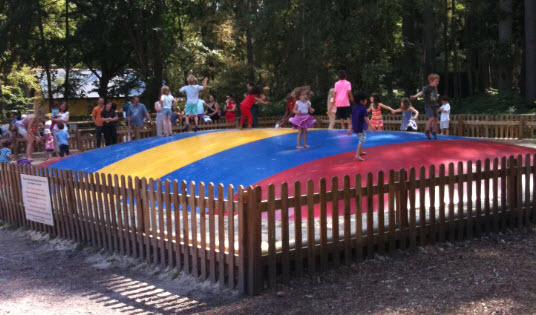 Hi everyone,
I spent part of today (26-8-2013) at Wellington Country Park in Hampshire for a family birthday party.
They had an inflatable day to attract the crowds.
Whilst there I spotted this large "inflatable pillow" that was proving very popular.
I was intrigued as to how it worked.
I've seen one before - but never in the flesh.
It seems to be a semi-permanent fixture - anchored securely so it's completely flush to the ground.
No side walls - just a gentle slope to ground level.
Has anyone seen one before?