| | |
| --- | --- |
| home | ***IMPORTANT ANNOUNCEMENT*** | |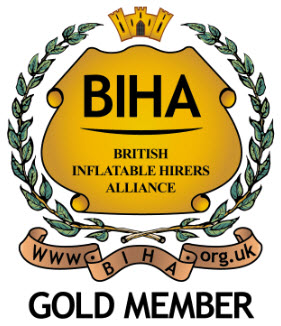 ***IMPORTANT ANNOUNCEMENT***
The BIHA www.biha.org.uk are seriously considering having a higher level (GOLD MEMBERSHIP) and this will be for members who have demonstrated a certain level of competancy and experience.
E.g. all their inflatables must be either PIPA / RPII / ADIPS tested. Their electrical equipment must be PAT tested, their website must be a certain minimum standard (BCN sites will automatically qualify for this one!) They must carry at least £2M PLI. They need to have traded for at least one year. They need to agree to participate in the "Spotlight on a hire company" feature. (This provides an important part of the weekly BIHA newsletter) . They need to have an Employers Liability Insurance certificate if they employ staff.
I will be having a short consultative period first before GOLD BIHA membership goes live. This is so that feedback can be obtained, before BIHA GOLD membership is formally launched.
With regards, a minimum of one year's hire experience, this may be able to be waived in certain circumstances (E.g. where a hire company has shown above average expertise of the industry).
(I am also considering making it a requirement that GOLD members demonstrate a good working knowledge of the BS EN 14960 Standard.)
If you have any questions - please could you either post them on the forum on www.BouncyCastleOwner.com or email me directly at: mark.jerram@ntlworld.com
YOUR FEEDBACK WOULD BE GRATEFULLY RECEIVED....
Thank you.