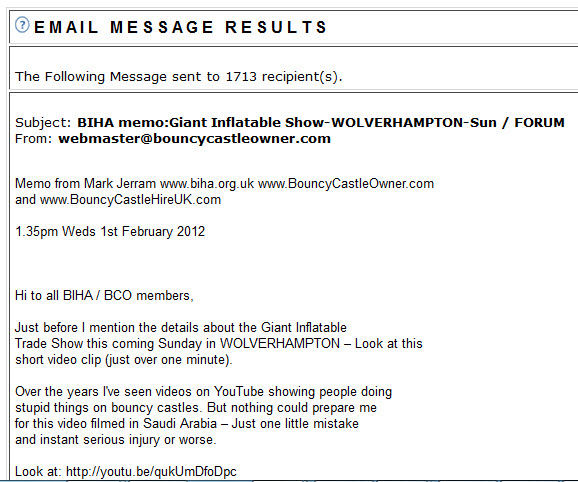 Are you a manufacturer, supplier, insurance company or provide other goods or services to inflatable hire companies?
If so you will be pleased to know that the BIHA offers a special email service whereby we email out ON YOUR BEHALF a short message to all of the members.
If you are interested in this service please email Mark Jerram on mark@biha.org.uk or contact: 07880 - 540201.