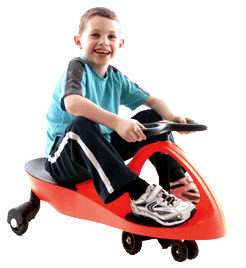 The Original Didicar - Benefits to Hirers
UPSELL OPPORTUNITIES TO INCREASE TOTAL HIRE VALUE OR CASTLE UPGRADE RENTAL RATES BETWEEN £20 AND £30 FOR FOUR DIDICARS PAYBACK IN JUST 4 TO 6 HIRES DIFFERENTIATE YOUR BUSINESS WITH UNIQUE ADD ONS REPEAT BUSINESS WITH ONE OF A KIND RIDE ON'S
Beware of imitations - if it doesn't say didicar it's not a didicar!
Didicar -- Growing up is Fun!!
Didicar is a unique self propelled ride on toy for children (however adults can ride it too!!).
See video of them in action at: https://vimeo.com/22443481
It's strength makes it ideal for commercial applications and is developing a growing reputation with Inflatable Hirers, Play Centres and Farm Attractions. There are no sharp edges and no running expenses other than the child's effort and energy.
Didicar provides all the above, but above all else it's just plain FUN!!
Riders from 3 years to, well there is no upper limit, will have years of fun on the only ride on toy for children that both the child and the parents can have fun on at the same time at the same level. Simply turning the wheel left and right moves the didicar, no need for pedals (or feet for that matter), motors, batteries or greasy chains.
Didicar is easy to lift, carry and store weighing only 3.8Kg. However it is robust enough to take up to 120Kg load.
Didicar is safe and ideal to use indoors or outdoors on any hard, smooth and flat surface. didicar provides exercise in any setting and promotes physical development as well as balance, co-ordination, spacial and speed awareness.
Normal Retail Price: £49.99 each. Commercial Prices Available to Hire Companies Available in Red, Blue, Pink, Purple and Yellow. Didicar conforms to European Safety Standard EN 71 Pts 1,2 3 for toys.
Here's that excellent video again: https://vimeo.com/22443481
Simac Marketing Limited Old School Lane Lighthorne Warwickshire t: 0844 571 8200 email: sales@didicar.co.uk web: www.didicar.co.uk
Beware of imitations - if it doesn't say didicar it's not a didicar!