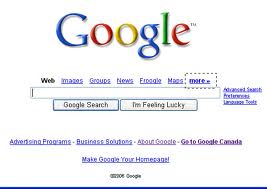 30th Oct 2010 - Big changes in the way your hire company is listed in Google.
If you have been a full member of the BIHA / BouncyCastleOwner.com for any length of time you will have noticed that I have a minor obsession with Google Maps (also known as Google Places or Local Listings), and showing inflatable hire companies how they can claim their FREE listing to skyrocket their business to the top (or near the top) of Google for the keywords "Bouncy Castle Hire + Your Town" or similar.
Anyway, as of yesterday, Google has changed the way that it displays local search results BIG TIME! The algorithm (How Google determines whether your hire company should be at the top or bottom) is one combined between both Google Maps and traditional website SEO (Search Engine Optimization). You can watch a short video of these very important changes at: http://www.expand2web.com/blog/what-you-need-to-know-google-place-search/
This is definitely a big game changer for hire companies who have relied SOLELY on their free Google Maps listings to get bookings. Now they will also have to do SEO on their website.
Over the following days and weeks SEO (i.e. in a nutshell, how to get your inflatable hire company higher up in Google) will be mentioned quite extensively in the BIHA / BCO websites, Tip of the Week and newsletters etc. I attach a great deal of importance to this, as it can mean the difference between a wildly successful weekend with most or all your inflatables booked out or having just one or two out, while your competitors clean up in your area.
If you have any questions about this big change in the way that Google displays local listings of companies and how it will directly affect your business - please post on the discussion forum of www.BouncyCastleOwner.com so that everyone can benefit.
DON'T FORGET TO OCCASIONALLY VISIT THE DISCUSSION FORUM ON www.BouncyCastleOwner.com which is at:
http://www.bouncycastleowner.com/members/forum/openforum.cfm?forum=1
There are now over 1,500 topics (threads) and around 6,700 posts which can be viewed at:
http://www.bouncycastleowner.com/public/department71.cfm
Some of the recent posts on the Main Discussion Forum have been......
Balloons Quadpilla Add-on hire equipment Extension leads for a beginner Nightmare of a booking - punctured oil pipe Non-paying customer? Depreciation Magnetic signs Unprofessional and disappointing practice Questioning my prices Going to America for 3 months Do I need a van? Stolen bouncy castle - Leeds
--------------------------------------------------------------------------------
RECENT POSTS ON THE COMMERCIAL FORUM....... Website SEO Twin needle walking foot Industrial sewing machine RPII / PIPA Testing - Norfolk ======================================================== Don't forget that you can now view all the discussion forum topics and threads (over 1,500 as at 30-10-2010) at: http://www.bouncycastleowner.com/public/department71.cfm =============================================================== Missed a tip of the week? Find them all at http://www.bouncycastleowner.com/public/department27.cfm ===============================================================
Best regards Mark Mark Jerram www.biha.org.uk www.BouncyCastleOwner.com (Sister site and discussion forum) www.bouncycastleowner.com/members/forum/openforum.cfm?forum=1 (Link to Discussion Forum)